For over 28 years, The Crispery has guaranteed the quality and freshness of all our treats. Since we opened, our reputation for quality, brand value, and personalized customer service has been unsurpassed. Owner Judy Soldinger operates the company along with her husband, a former television executive in Virginia.
The popularity of our product, CRISPYCAKE™, grew as a result of television appearances on Good Morning America, Today, Rachael Ray, and CBS This Morning, as well as articles in various print publications like Martha Stewart Weddings, Rachael Ray Everyday, Newsday, Specialty Food Magazine, and more.
Where to Buy
The Crispery's CRISPYCAKES™ are available at candy stores, gift shops, boutiques, grocery stores, airports, resorts, restaurants, ice cream shops and convenient stores….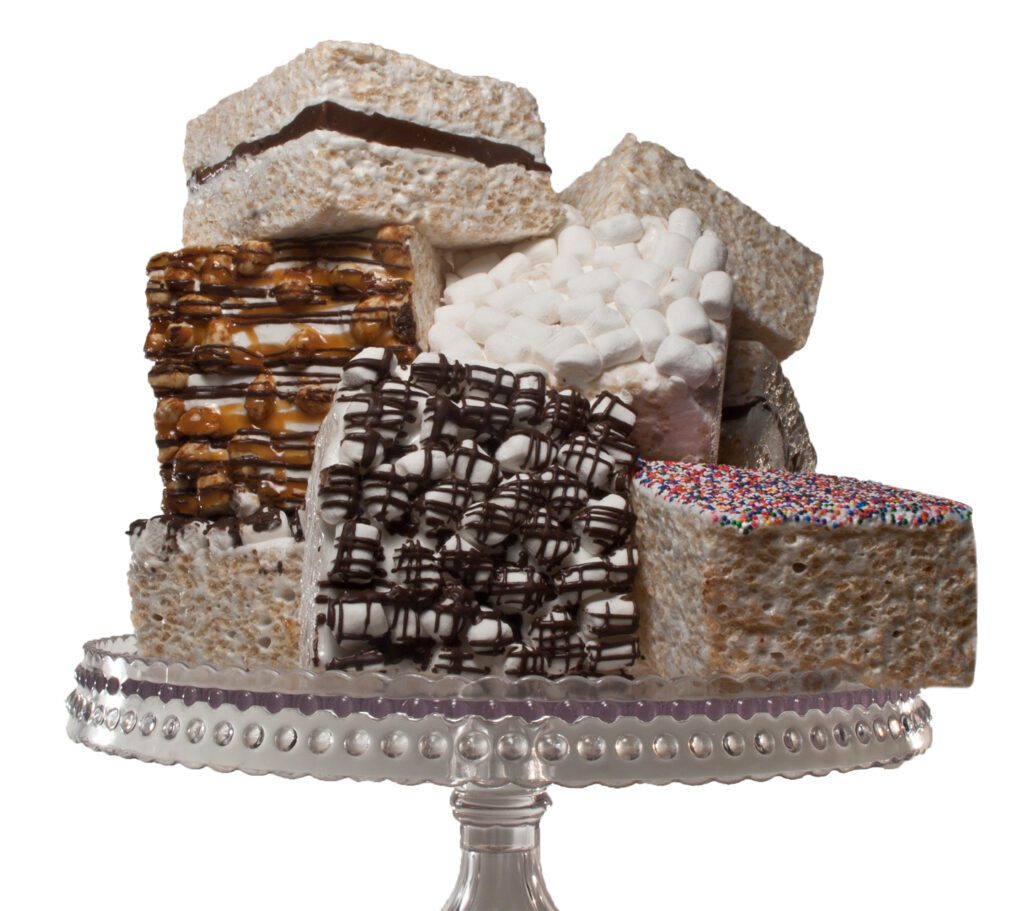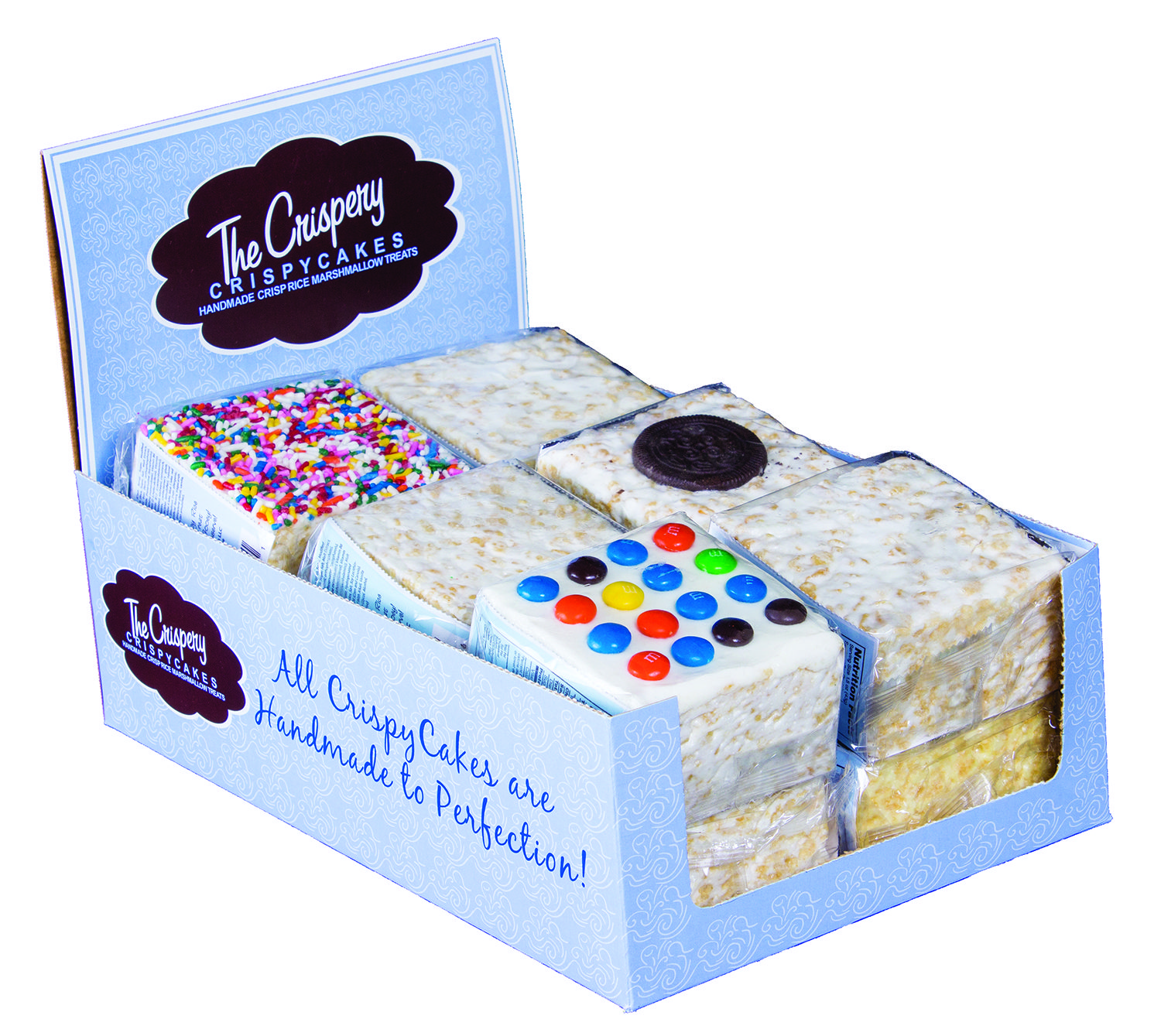 To Taste Us Is To Love Us
There are over 50 flavors of CRISPYCAKES™, with packages for special occasions, holidays, and events available online.
The Crispery is still handmaking these soft and gooey treats to perfection and inviting customers all over the country to indulge in these sweet pleasures. Our products are even better than the freshly made ones moms used to make but still include her key ingredient—love.
What You Should Know
CRISPYCAKES™ are all handmade to perfection. The 5 oz. Jumbo size of every cake is 3 1/2″ x 3 1/2″ x 2″.
Storage
Our crispy treats have an 11-month shelf life from the production date if kept at stable room temperature in their original sealed package. No special refrigeration is required.
The Crispery® Crispycakes are now SQF (Safe Quality Food) Certified
This is a comprehensive, rigorous safety and quality program based on Hazard Analysis Critical Control Points (HACCP). This program is designed for food manufacturers like The Crispery® to set up robust food safety control systems in the bakery/manufacturing facility. SQF assures retailers and distributors that The Crispery® products have been produced and prepared according to globally recognized standards.
SQF includes benchmarks for all stages of the food supply chain, from primary production and food manufacturing to food packaging, distribution, and retail. SQF Certification strengthens The Crispery® Brand and assures our Retailers, Distributors and customers of receiving the highest level of quality when purchasing our gourmet marshmallow rice CRISPYCAKES.