Hand Made to Perfection
An Indulgence You Deserve
Crispycakes Are Available At Candy, Gift and Grocery Stores Across The Country!
If We're Not In Your Favorite Store, Be Sure To Ask Them To Place An Order!
Delicious Treats for Your Sweet Tooth
Hand Made to Perfection
(757) 673-5234
The Crispery is a Woman - Owned Business
Treat Yourself to the Great Taste of Our Gourmet Marshmallow Rice Crispycakes
From your first bite of our marshmallow crispy treats, which we call CRISPYCAKE™, you are transported back to the best part of childhood. The gooey sweetness of the marshmallow and the delectable crunch of the crispies come together in a treat that is handmade to perfection. One bite and you'll enter The Crispery zone, where treats are always soft and gooey—never hard and sticky.
When a childhood obsession with marshmallows carries into adulthood, only sweet, beautiful things can come of it. Case in point: The Crispery's addictively gooey, crispy rice treats, just like the ones we all loved as kids—only way better this time and in 50 incredible flavors available for wholesale.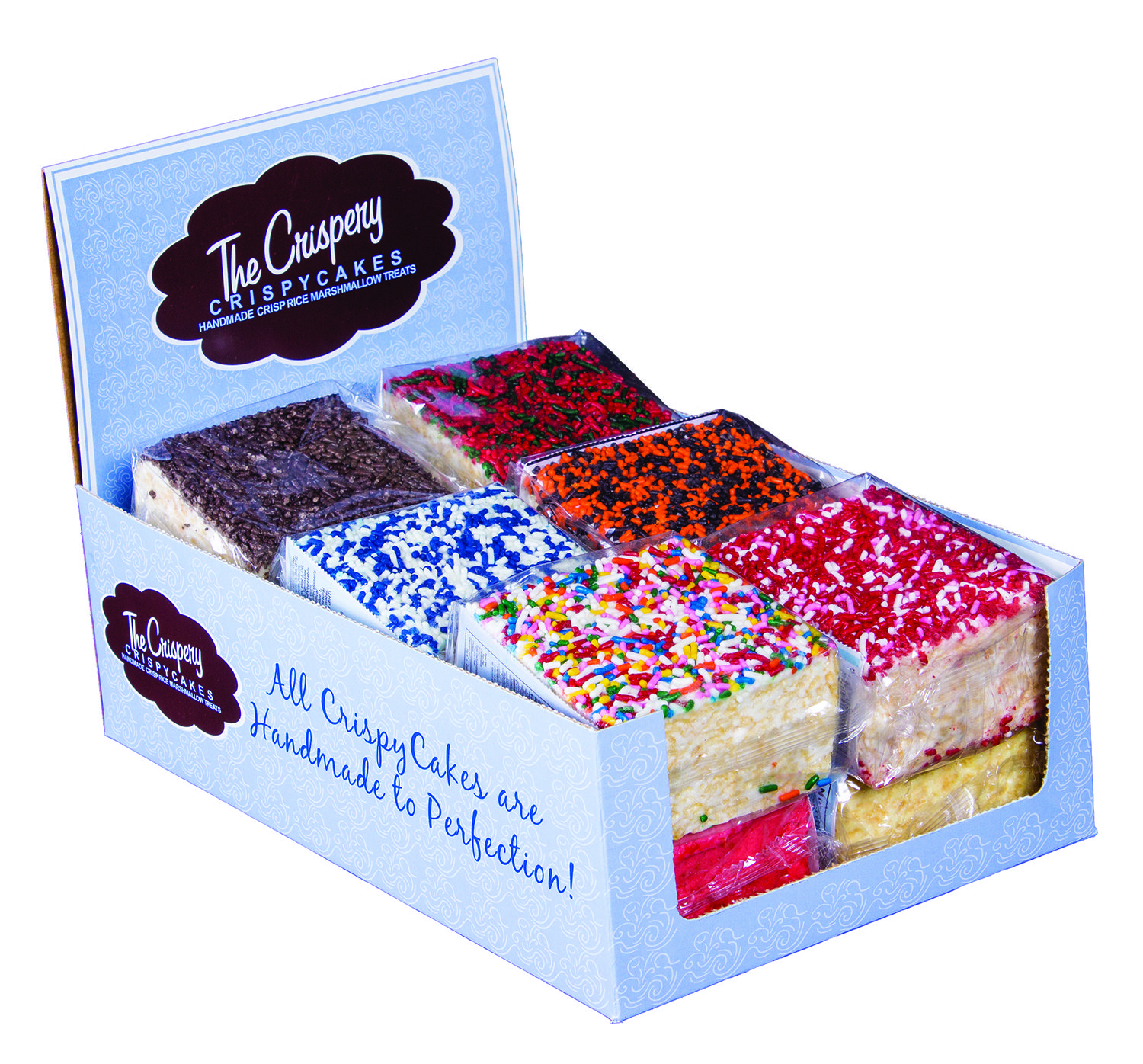 In Business Since 1995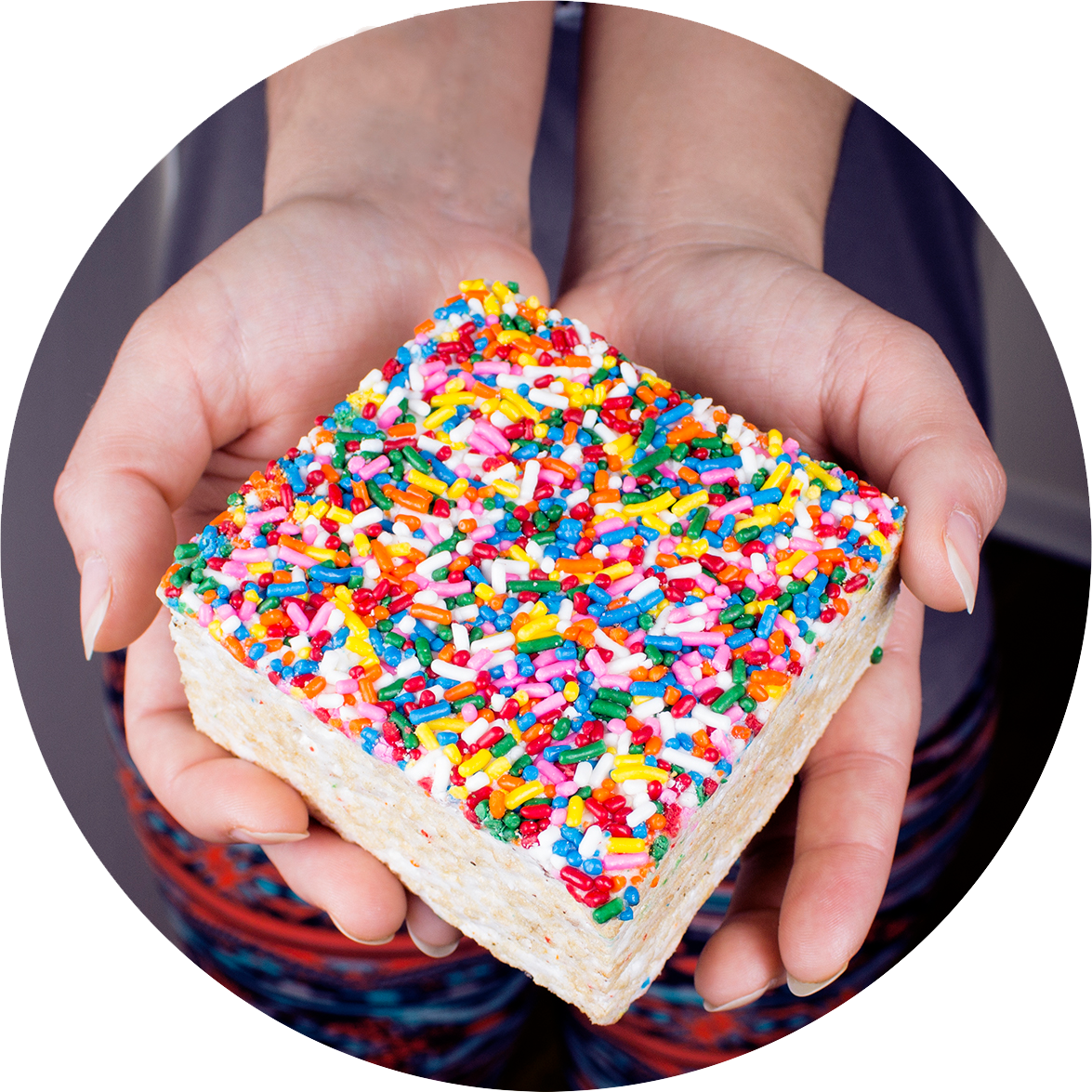 Delightful Flavors for Every Taste
Choose from a wide selection of colorful toppings, from chocolate buttons to colorful sprinkles. Cookies and cream is a classic, made with everyone's favorite cookies crushed and sandwiched between rich marshmallow cream and topped with a cookie. Try the s'mores CRISPYCAKE™, too; it's a toasted delight with graham crackers in the middle and chocolate surrounded by marshmallows.
Founded by a stay-at-home mom in 1995, The Crispery now churns out a dizzying array of handmade CRISPYCAKES with a serious cult following. Contact us today to learn more or to place your order.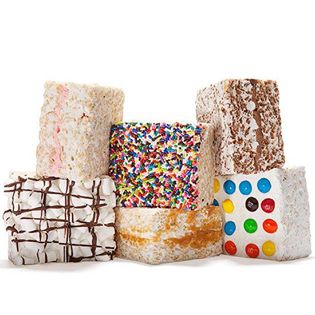 Choose from over 50 different flavors of Crispycake™.